Today in Japan, Shueisha — the main company behind the Jump brand and by extension our favorite franchise — launched their new "Jump Book Store!" (ジャンプBOOKストア!) app for the iOS platform. The base app, available for free on both the iPhone and iPad running iOS 5.0 or higher, launches with more than 1,000 individual volumes of manga available for purchase hovering in the ¥350-450 range.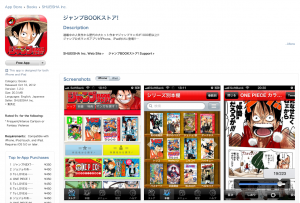 Dragon Ball is indeed one of the series available on Shueisha's new app in its 42-volume tankōbon incarnation, though sporting the new cover art from 2009.
The app mirrors Viz's iOS and Android manga app in many ways, though Shueisha's app uses a bookshelf type of motif, while Viz's app is a more traditional listing. Both allow you to purchase manga and download them to your device for offline reading. Crunchyroll has a nice breakdown on some of the differences and exclusive features.
Coincidentally, an offers for a free Volume 1 of pretty much your series of choice is heading out to Viz Manga e-mail newsletter subscribers today. Those who have not already jumped on the bandwagon might want to check their inbox.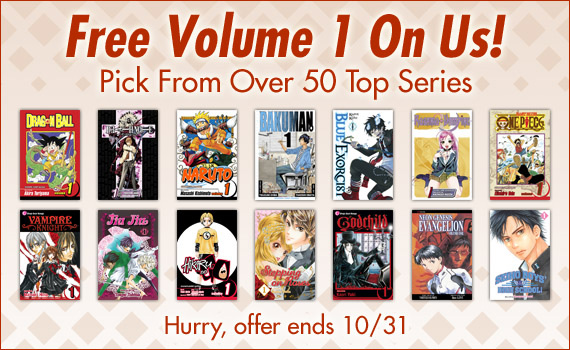 Thanks to B for the heads up!