In addition to the three interview translations we posted yesterday, we have one more doozy for you to read through today: the "Akira Toriyama Special Interview" from today's May 2013 issue of V-Jump all about the upcoming film, Dragon Ball Z: Battle of Gods.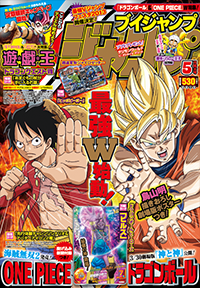 In the interview, Toriyama discusses his view on how to introduce "gods" into the Dragon Ball series, humorous conflicts between how a character is designed and their ultimate strength, creating unwritten background stories to base new tales off of, and the obligatory instance of explaining how he has forgotten certain things.
Check out this interview over in our "Translations" section, which continues to grow by the day! There are even more Battle of Gods-related interviews coming your way — including another one from this same issue of V-Jump — so stay tuned.