The extended edition of Dragon Ball Z: Battle of Gods is in the news all over again courtesy of its home release announcement for both North America and the UK. This week on the show, in addition to some Dragon Ball XENOVERSE news goodness, we take a look at the twenty minutes of extra film footage. What helps the film flow more evenly, what has been added that fills in a few holes, and how does it compare to the original theatrical cut? Tune in for the full scoop!
Be warned: the discussion expects that you have seen at least the theatrical version of Battle of Gods!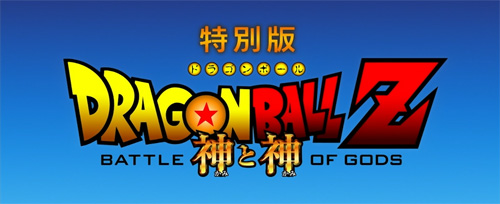 SHOW DESCRIPTION:
Episode #0368! VegettoEX and Julian discuss the extended version of "Dragon Ball Z: Battle of Gods" from its original Fuji TV airing earlier in 2014. With a home release of this version planned for both North America and the UK, we dive into the extra footage to discuss its benefits to the film's narrative flow. "Dragon Ball XENOVERSE" news also abounds with previews of its character creation mode and upcoming network test.
REFERENCED SITES:
Enjoy! Discuss this episode on the Kanzenshuu forum, and be sure to connect with us on Twitter, Facebook, Google+, and Tumblr.