The official Dragon Ball 30th anniversary website has revealed the second line of Dragon Ball Z: Revival of "F" "World Collectable Figures" (WCF) set to be released this June.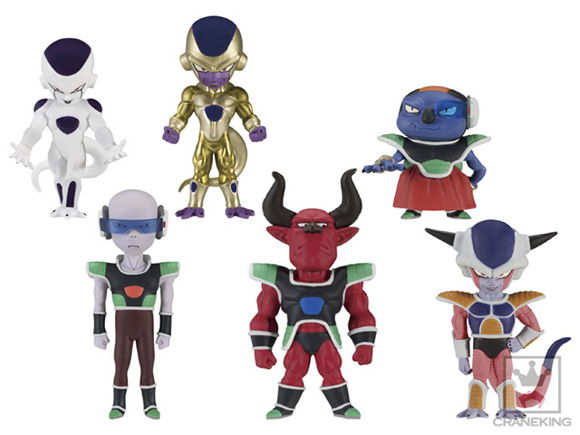 While the first line of WCF figures covered the Z Warriors, featuring Super Saiyan God Super Saiyan, this second line picks up with their counterparts, the Freeza Army. The second line includes Freeza in his first, fourth, and "Golden" forms, accompanied by Tagoma, Sorbet, and Shisami. This wave of figures will be featured in CRANEKING claw vending machines across Japan starting 04 June 2015 and will not be available for individual retail.
All three lines of the Dragon Ball Z: Revival of "F" WCF figures were originally previewed by Banpresto in February at the 2015 Japan Amusement Expo (JAEPO) industry event. While not yet confirmed, it is likely that the third line of figures will be available this July.