With Dragon Ball taking inspiration from Journey to the West so early on (see the article in our "DB30YEARS" anniversary magazine for more information!), it should be no surprise to hear that many names in the series are Chinese in origin. From Son Goku to Shenlong to Chiaotzu and beyond, tune in for a crash course in transliteration and adapting names between three entirely separate languages!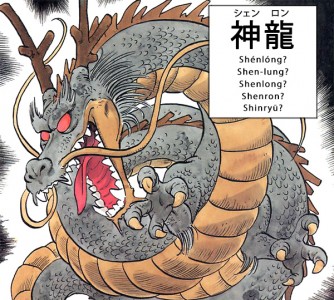 SHOW DESCRIPTION:
Episode #0388! VegettoEX and Herms detail the Chinese name origins for many Dragon Ball characters, along with how to best represent their names with our English language alphabet. Who is this "Jiaozi" character and why would it be somewhat ridiculous to write the dragon's name as "Shenron"…? Tune in for a crash course in language adaptations!
REFERENCED SITES:
Enjoy! Discuss this episode on the Kanzenshuu forum, and be sure to connect with us on Twitter, Facebook, Google+, and Tumblr.