The podcast is our chance to be a bit more personable and editorialize on the news… and this week's episode may be the ultimate example of this show format. We at Kanzenshuu have been extremely disappointed in two items over the last week or so: (1) fandom's incredulous response to the audacity of any company other than FUNimation to announce an English dub of Dragon Ball Super, and (2) a particular Spanish website's unbelievably stubborn refusal to issue a correction on a major news item mistranslation.
Punches will not be pulled. Filters are off. This is our cathartic decompression and we're gonna rant like it's 1999.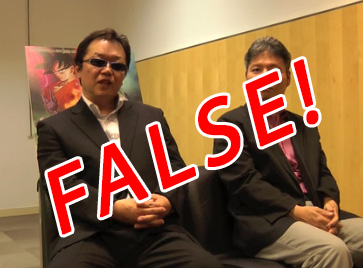 SHOW DESCRIPTION:
Episode #0390! VegettoEX and Hujio hold nothing back as they criticize fandom's response to a "Dragon Ball Super" English dub announcement for Asia. We also track the entire story behind a major news item mistranslation: there was no new movie announced for a trilogy of films during a convention in Spain, and the evidence is right there on the table for anyone to analyze.
REFERENCED SITES:
Enjoy! Discuss this episode on the Kanzenshuu forum, and be sure to connect with us on Twitter, Facebook, Instagram, Google+, and Tumblr.