As hinted at by a previously-grayed-out option, the official Dragon Ball website — revamped for the franchise's 30th anniversary — has launched "The Nearly Complete Works of Akira Toriyama". From manga to designs to interviews, each day the site will post a rare Toriyama item, which will only be available on the site for 24 hours.
The website's first entry is a postcard sent in October 1984 to members of the Akira Toriyama Preservation Society (his official fan club at the time), in which Goku and Bulma were first unveiled to the world a month before the manga began in Weekly Shōnen Jump (the 1984 #51 issue, released in November):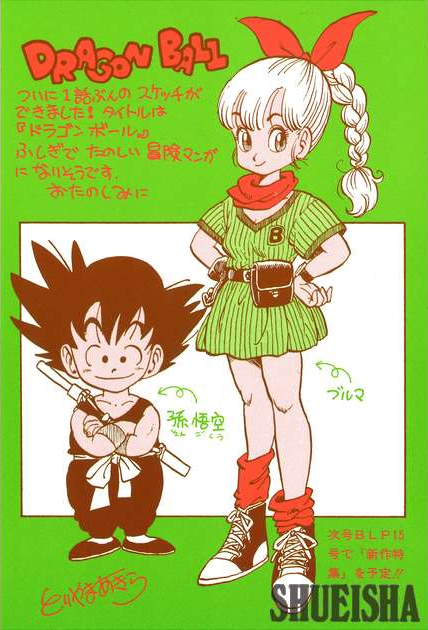 I've finally finished the first chapter's worth of sketches! The title is "Dragon Ball", and it looks like it'll be a strange yet fun adventure manga. Look forward to it.

–Akira Toriyama
Kanzenshuu will archive each of the upcoming items, so stay tuned for additional entries and (eventually) a larger compilation in our "Translations" section!