Having been available internationally for about a week already, Dragon Ball FighterZ made its debut on the PlayStation 4 in Japan 01 February 2018.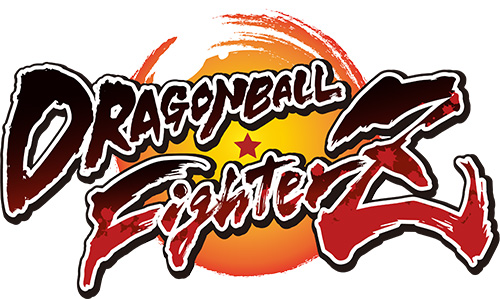 In its first partial week on sale (the reporting period of 29 January 2018 to 04 February 2018), the game pushed 68,731 copies to hit the #2 spot on the Media Create Sales list (second only to Monster Hunter: World, which pushed another 346,187 copies during its second week on sale in Japan).
Back in November 2016, Dragon Ball XENOVERSE 2 pushed 66,035 copies in its first partial week on sale. The first Dragon Ball XENOVERSE pushed 44,221 copies on the PlayStation 3 and another 34,690 copies on the PlayStation 4 (with an unknown amount sold on the Xbox 360 and Xbox One, not uncommon at all for Japan), for at least a combined 78,911 total copies, making it the top selling game of its respective first week back in February 2015.
In August 2016, Dragon Ball Fusions on the Nintendo 3DS sold 77,509 copies during its respective first week on sale in Japan. In April 2017, Dragon Ball Heroes: Ultimate Mission X on the Nintendo 3DS sold 92,809 copies during its respective first week on sale in Japan.
The 3-on-3, "2.5D" fighting game is developed by Arc System Works for the PlayStation 4, Xbox One, and PC (via Steam). The game runs at a 1080p resolution and 60fps frame rate, with higher resolutions available on the PlayStation 4 Pro and Xbox One X consoles, as well as the PC. Playable characters include Son Goku, Son Gohan (Cell arc design), Vegeta, Freeza, Cell, Boo (Good), Trunks, Piccolo, Kuririn, #16, #18 (with #17), Yamcha, Tenshinhan (with Chiaotzu), Ginyu (with teammates), Nappa (with Saibaimen), Gotenks, Son Gohan (Boo arc design), Boo (Pure), Hit, Beerus, and Goku Black (with Zamasu), as well as "Super Saiyan God Super Saiyan" (SSGSS, or "Super Saiyan Blue") versions of Goku and Vegeta that can be accessed early via pre-orders or unlocked through gameplay. The Akira Toriyama-designed "#21" has also been revealed as a new character central to the game's story mode. Dragon Ball FighterZ was released 26 January 2018 in North America and Europe, and 01 February 2018 in Japan.
Alongside its Japanese release, Bandai Namco announced that they had shipped two million copies of the game, making it the fastest-shipping game in the franchise's history.
Arc previously worked on Dragon Ball Z: Extreme Butōden for the Nintendo 3DS, as well as the Super Sonic Warriors games (Bukū Tōgeki and Bukū Ressen) on the Nintendo Game Boy Advance and Nintendo DS. The developer is otherwise known for their Guilty Gear and BlazBlue series of fighting games.