Our podcast takes us from Dragon Ball GT last week to the ever-expanding world of Dragon Ball Heroes this week! Tune in for a brief history of Dragon Ball Heroes as a whole (its arcade roots, home versions, manga adaptations, etc.), and stick around for our review of the first Super Dragon Ball Heroes promotional anime episode!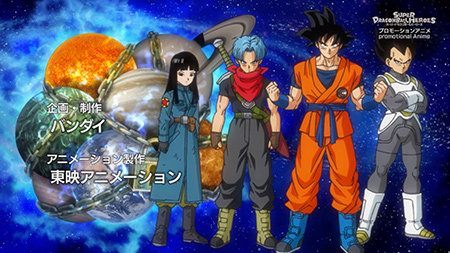 SHOW DESCRIPTION:
Episode #0448! Mike, Julian, and Jake provide a brief history of "Dragon Ball Heroes" before diving into a review of the first "Super Dragon Ball Heroes" promotional anime episode. We've had plenty of TV series, movies, OVAs, and other special features; how does this one hold up, and what do we think the future holds?
SEGMENTS:
00:13 – Introduction
02:31 – Topic Part 1 ("Dragon Ball Heroes" history)
17:28 – Topic Part 2 (Promotional Anime episode review)
40:40 – Wrap-up
REFERENCED SITES:
Our podcast is available via iTunes and/or Google Play Music, or you can pop the direct RSS feed into the program of your choice. You can also listen to this episode by directly downloading the MP3 or by streaming it on SoundCloud or YouTube. We invite you to discuss this episode on our forum.