Bandai Namco has announced the forthcoming Jump Force crossover video game will include four brand new characters designed by original Dragon Ball author Akira Toriyama:
Glover (グロバー Gurobā): Director of the "J-Force"; played by Kazuhiro Yamaji
Navigator (ナビゲーター Nabigētā): Assistant navigator; played by Rie Kugimiya
Galena (ガレナ Garena): Villain; played by Atsuko Tanaka
Kane (カイン Kain): Villain; played by Hiroki Yasumoto
Alongside character announcements from the Yu Yu Hakusho franchise, Bandai Namco also announced items players can receive for pre-ordering the game, including Freeza's hover chair as a lobby vehicle and three costumes representing the One Piece, Dragon Ball, and Naruto series, respectively.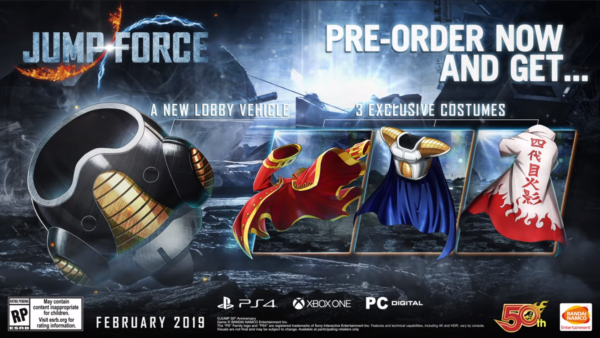 Additionally, a collector's edition will be available packaging the retail game, three art boards (representing the same three, core franchises), a steelbook case, and an "exclusive diorama" with Naruto, Luffy, and Goku.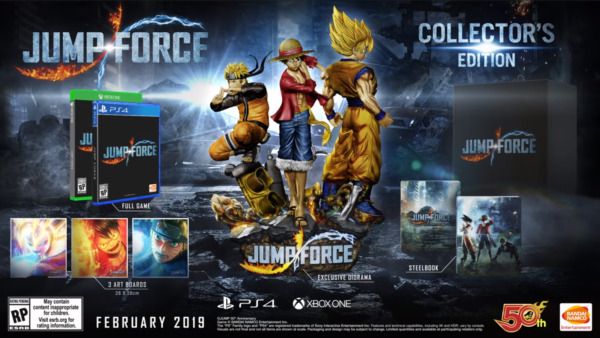 Alongside a slew of characters from other Jump franchises, previously-revealed Dragon Ball characters include Son Goku (with Super Saiyan God Super Saiyan), Freeza, and Vegeta.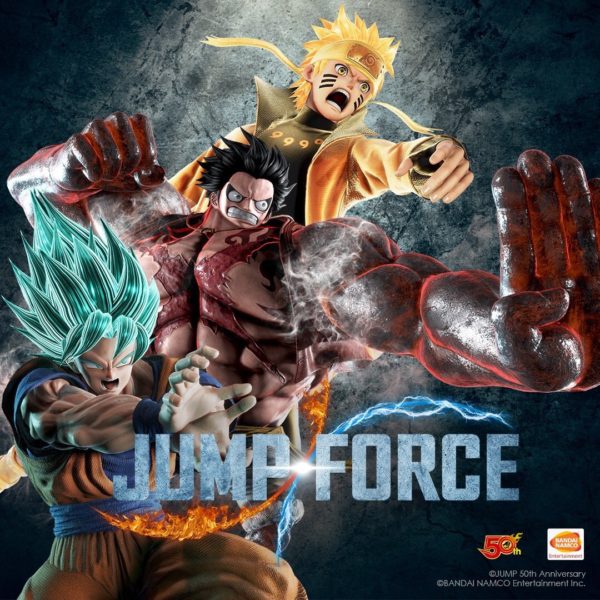 Jump Force, a crossover fighting game in celebration of Jump's 50th anniversary, is slated for a worldwide release on the PlayStation 4, Xbox One, and PC (via Steam) in February 2019. The game's North American release is available for pre-order at Amazon.
Spike Chunsoft previously developed J-Stars Victory Vs., a crossover fighting game celebrating Jump's 45th anniversary; the game was originally released on the PlayStation 3 and Vita, with a PlayStation 4 port eventually coming alongside an international localization. Alongside Arale from Dr. Slump, Son Goku, Vegeta, and Freeza were the three Dragon Ball representatives in J-Stars Victory Vs. Prior to this, the company developed the Sparking! (released internationally as "Budokai Tenkaichi") and Raging Blast series of Dragon Ball fighting games.