ABOUT OUR RUMOR GUIDE
Our
Rumor Guide
here at
Kanzenshuu
is an extensive collection of articles with comprehensive, well-researched, well-documented deep-dives into some of the most prevalent rumors in
Dragon Ball
fandom. There is always more to every story, so be sure to follow along with any additional links provided throughout the articles!
Golden Ōzaru is Unlockable
in Dragon Ball Z: Budokai 3
The rumor that a Golden Ōzaru ("Great Ape") — from the Dragon Ball GT television series — could be unlocked as a playable character in Dragon Ball Z: Budokai 3 (released in Japan as simply "Dragon Ball Z 3") began in very late October 2004. An image showcasing this character began making its rounds across message boards and other sites, and we all know what happens from there: suddenly, the "rumor" that you can play as a Golden Ōzaru becomes "fact".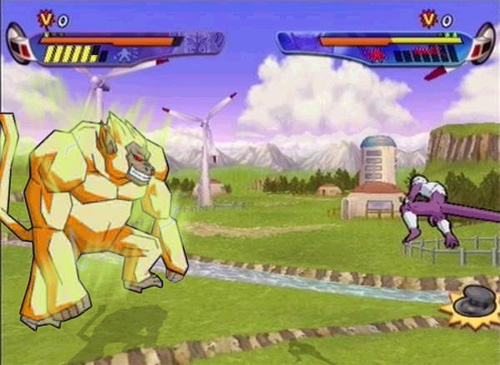 As you can see by hovering your mouse over the above image, the image making the rounds was originally just a preview screen shot from a popular video game news website. Their logo was edited out of the bottom corner, Piccolo was edited away, etc. It is actually a damn fine editing job for the day. Dranet's 22 October 2004 update showcases a quote from the original artist ("Genki"):
My goal was the fun with this picture, not to believe to people the Golden Ohozaru are in the game.
So there you have it.