The game was released just a week ago in Japan, and we finally have word from Namco-Bandai that Dragon Ball DS 2 will be coming to North America, as expected, under the title of Dragon Ball Origins 2.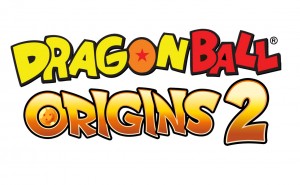 The first game was released stateside by Atari under the title of Dragon Ball Origins back in November 2008. We gave our initial thoughts on the game back on Episode #0151 of our podcast. We never got around to finishing the first game, mostly feeling that the controls relied too heavy on stylus-only input.
The sequel is coming sometime in Summer 2010 straight from Namco Bandai themselves, who acquired the rights to the franchise all to their own last year.
NAMCO BANDAI GAMES ANNOUNCES DRAGON BALL®: ORIGINS 2 EXCLUSIVELY FOR NINTENDO DS™
Comic Mischief and Adventure Await as Next Handheld Chapter of Popular Anime Series Unfolds with New Features, Several Playable Characters and Co-op Gameplay

SANTA CLARA, Calif., (Feb. 18, 2010) – Leading video game publisher and developer NAMCO BANDAI Games America Inc., announced today that Dragon Ball®: Origins 2 exclusively for Nintendo DS™ will be available in North America this summer. A follow-up to the original Dragon Ball: Origins for DS, Dragon Ball: Origins 2 continues the story of series hero Goku's early years as he and his friends search the world for the seven enchanted Dragon Balls. The new action-adventure game includes an array of features including the ability to play as different characters along the way and the option to team up with a friend for co-op multiplayer challenges.

In Dragon Ball: Origins 2, players battle through the Red Ribbon Army saga covering Goku's first encounters with the nefarious Red Ribbon Army up to the resurrection of Upa's father, a member of the native tribe who serve as the guardians of the mystical Korin Tower. Players have the chance to play not only as Goku, but also the added variety of familiar faces he encounters as the journey progresses including Krillin, Bulma, Yamcha and more, each with their own abilities and power-ups. The whimsical and beloved graphical style of the series comes to life as animated cut-scenes unfold the story.

A challenging mix of action and exploration awaits, as Goku and friends must use a wide range of skills to solve puzzles, find treasure chests, and defeat armies of baddies. A situation-based camera adapts with the changing gameplay to bring players closer to the action. An overhead view allows players a broad perspective as they jump, swing and charge through forests, underwater areas and more. Meanwhile, key boss battles switch to side-view to emphasize the signature fighting style of the Dragon Ball series. With support for both stylus and button input options, players are free to choose their preferred control style.

In addition to an exciting single-player mode, two players can join up for satisfying co-op multiplayer challenges via a wireless local connection. By playing the single-player adventure, special multiplayer stages including challenging boss fights unlock and become available. Players are also able to carry over their saved character from the single-player mode as they battle alongside friends in co-op mode.

Dragon Ball: Origins 2 for Nintendo DS™ will be available in summer 2010. For more information about the game, please visit www.namcobandaigames.com or http://dragonball.namco.com. To join the official fan community, please visit http://www.gokuscorner.com.
The company's trailer seems to be a mix of the original Japanese trailer and totally new material. It remains to be seen which voice cast the North American release will feature, but if Attack of the Saiyans was any indication, we might be in for a treat with the original Japanese cast in our pockets.
It sounds like Dragon Ball DS 2 did not do so well its first week in Japan, and had a massive drop-off compared to the first game. This is going to be incredibly interesting to follow and eventually review here on the site — it seems like the game is addressing a lot of our concerns from the first one, and yet the Japanese audience just is not that interested. I suppose we will keep our expectations in check until this summer.
There is no word yet on whether or not the Famicom game will be included as an extra within the game outside of Japan (as either Shenron no Nazo or Dragon Power).