Dragon Ball Kai — under the standard international name of Dragon Ball Z Kai — is making its way to home video in France later this year.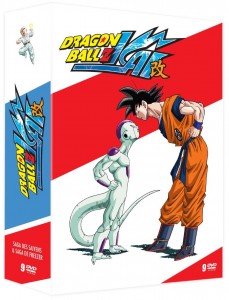 A nine-disc DVD box set (no Blu-ray set seems to be announced) called Saga Des Saiyens & Saga De Freezer will be released by AB in France 08 October 2012 for an MSRP of €59,98. The cover art is a toss back to manga chapter 310's original title page image: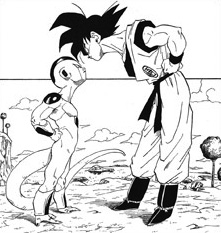 Unfortunately, none of the listings popping up online seem to note anything about the included language and/or subtitle tracks — we will keep our eyes out and will update if we learn anything else!