Last week was busy for new Dragon Ball books: the fourth (and final) Chōzenshū guidebook and the Chōgashū illustration collection were both released 09 May 2013.
Both of these books now have complete overview pages added to our ever-growing "Databook Guide". Each book also contains new interview material, primarily with original manga author Akira Toriyama — look for translations in the near future!
Also newly added is the "Official Movie Guide" for the film Dragon Ball Z: Battle of Gods.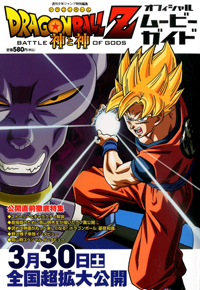 For audio coverage of the new Chōgashū, check out this week's forthcoming podcast episode. Various additional translations and tidbits will be made available from these and other guidebooks in the near future, so stay tuned!