Many of you seem to love the various reviews we conduct on the podcast — in addition to all of the written ones, of course! — so we have another great listen for you this week covering the new Chōgashū, or "Super Art Collection" released this past week in Japan. Tune in as Julian breaks it all down, cover to cover, and learn about what is clearly one of the best pieces of merchandise in many years!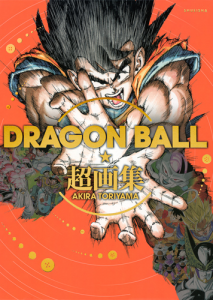 SHOW DESCRIPTION:
Episode #0333! VegettoEX and Julian dive in to the new "Chōgashū" ("Super Art Collection") released this week in Japan. Does this expanded edition of the first Daizenshuu contain enough both reprinted and new material alike to make any artwork-appreciating fan go nuts? Video game and movie ticket sales wrap-up the news, and that's a show!
REFERENCED SITES:
Enjoy! Discuss this episode on the Kanzenshuu forum.