The April 2014 issue of Saikyō Jump officially hit Japanese shelves this week (04 March 2014). In addition to another Dragon Ball GT anime comic installment and the 27th monthly Dragon Ball SD chapter (and a tease of material coming to said comic's "Volume 2" release next month), a new Q&A session begins between SD's own Naho Ooishi and original Dragon Ball manga author Akira Toriyama.
What is the origin of the name of "scouter"?!
In the military realm, the word "scout" refers to "reconnaissance". For example, a reconnaissance vehicle would be called a "scout car". I tweaked that "scout" and gave it its name. In other words, it's a useful tool for the purposes of information-gathering.
A blurb promises that the session will continue next issue, so we have started up a formal page to document the on-going Q&A over in our "Translations" section. The May 2014 issue of Saikyō Jump is due out in Japan 04 April 2014 for ¥500 and will also contain a couple bonuses: a Dragon Ball Kai poster and one with an (existing, most likely) image drawn by Akira Toriyama himself.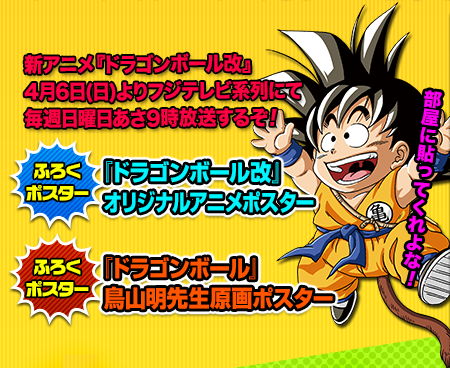 Weekly Shōnen Jump conducted a similar on-going Q&A session with Akira Toriyama last year entitled "Super Long Interview!! Please Tell Us, Akira Toriyama-sensei!!" leading up to the new film Dragon Ball Z: Battle of Gods.