In addition to the previously-announced guest appearance by Hironobu Kageyama (singer for dozens upon dozens of Dragon Ball Z themes, insert, and image songs), Kawaii-Kon announced today they will also be bringing Masako Nozawa (Son Goku, et al.) to the Hawaiian convention next month.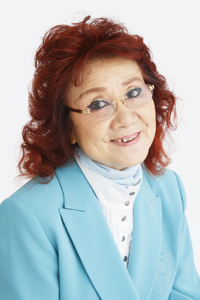 Kawaii-Kon will take place over the weekend of 04 April 2014 to 06 April 2014 at the Hawaiian Convention Center. Online registration is still open through 22 March 2014 ranging between $30 and $52 for specific days or all-weekend passes.
Nozawa's previous appearance in the United States was at Animazement 2013 in North Carolina alongside Toshio Furukawa (Piccolo), Ryūsei Nakao (Freeza), and Yūko Minaguchi (Videl). Kanzenshuu was on-hand for all three days of the convention and nearly every panel relating to the Japanese cast members, so be sure to give our convention coverage a review for a hint of what Nozawa may have in store for Kawaii-Kon attendees this year (Part 1 / Part 2 / Part 3).
Special thanks to Gyt Kaliba for the heads-up!