Dengeki has released their list of the top 100 video game sales in fiscal year 2013 (the period of 01 April 2013 to 30 March 2014).
The first Dragon Ball Heroes: Ultimate Mission on the Nintendo 3DS, released exclusively in Japan back in February 2014 as a port of the successful card-based arcade game, clocks in at #65 with 142,651 copies sold during the specific fiscal year reporting period, and 283,959 total lifetime sales.
The game had dropped off the main reporting lists at around 246,000 copies back in August 2013.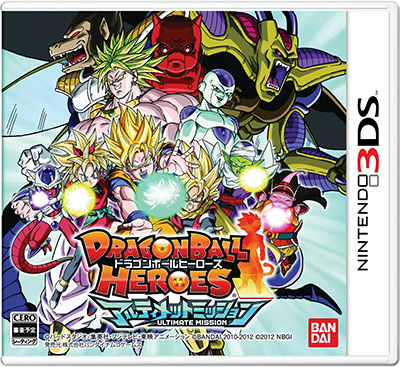 Dragon Ball Heroes: Ultimate Mission 2 is due out on the Nintendo 3DS in Japan this coming August.
J-Stars Victory Vs, the Jump-franchise crossover fighting game extravaganza released this past March, also makes the list with both its PlayStation 3 (144,472 copies sold) and Vita (120,874 copies sold) versions.