Dragon Ball Z: Battle of Gods, the first new film for the franchise in seventeen years, debuted in Japanese theaters 30 March 2013 with a home DVD and Blu-ray release 13 September 2013. There was a good deal of material left on the cutting room floor back in the planning stages, but some of the material seemed to make its way rather far into production: an extended version of the film was revealed for a special TV broadcast 22 March 2014 during the "Premium Saturday" block. The extra material and extended scenes added up to about twenty minutes of additional footage in the TV edition, resulting in a final runtime of just over 100 minutes.
With the hints — via (now deleted) tweets and specific character castings — that FUNimation may have acquired this extended version, interest is piling up all over again. It seems like the best time to debut our full documentation on this special extended version!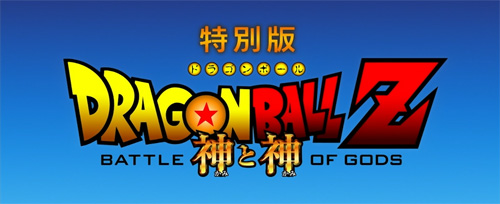 On a new sub-page of the respective "Movie Guide" page, you will find a complete breakdown of all added, extended, and altered scenes.
Don't forget that the movie's main page in the "Movie Guide" details a wealth of information such as its promotion materials, the original design and concept drafts for the film, and a complete set of translated credits.