While the staff here at Kanzenshuu unfortunately could not personally make it out to California for the event, we have a great group of friends that were able to help coordinate a whole bunch of excellent coverage from the North American debut for the film Dragon Ball Z: Battle of Gods.

Before the evening's festivities kicked off, we did have a chance in-house to talk with FUNimation voice actors and directors Sean Schemmel, Christopher Sabat, and Justin Cook about the movie itself, its themes, some of the casting choices, and much more. Give the interview a listen via Episode #0364 of our podcast, released earlier this evening.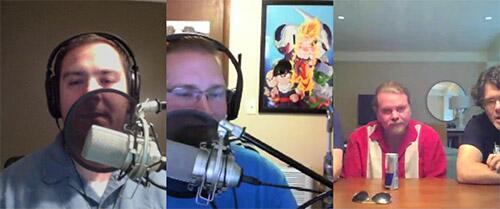 Our buddies Josh and Ryan served as our correspondents at FUNimation's "red carpet" event leading up to the debut of the film's English dub last night. Check out their great recap video showcasing some of the arrivals, another quick interview segment with Christopher Sabat, and some of the fans cosplaying it up in anticipation of the film.
While the film has made its way to theaters and even home video releases across much of the rest of the globe already, this formally kicks off its North American release. Look for a limited theatrical run from 05 August 2014 to 09 August 2014. More and more theaters and showtimes are being added constantly, so be sure to check back and stay tuned to your local theaters!