The official Dragon Ball website's sixtieth entry in "The Nearly Complete Works of Akira Toriyama" — an on-going series highlighting rare and important pieces of the author's work over the years — is a Son Goku telephone card commemorating the start of the Dragon Ball television series.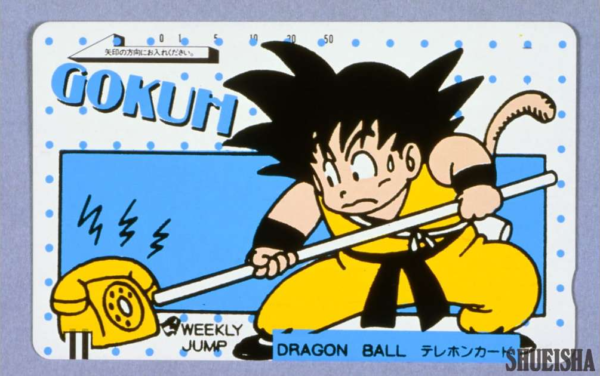 The card's design was originally shown off in the 1986 No. 12 issue of Weekly Shōnen Jump (released 18 February 1986), where it was displayed as a possible prize for respondents who sent in the answers to a quiz provided alongside that issue's "Chasing the 7 Secrets of Anime Dragon Ball!!" feature.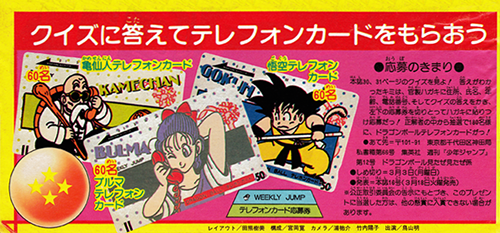 The Dragon Ball television series went on to debut on 26 February 1986.