The official Dragon Ball website's sixty-ninth entry in "The Nearly Complete Works of Akira Toriyama" — an on-going series highlighting rare and important pieces of the author's work over the years — is the cover artwork to the PlayStation 2 video game Dragon Quest: Young Yangus and the Mysterious Dungeon, released twelve years ago today (20 April 2006):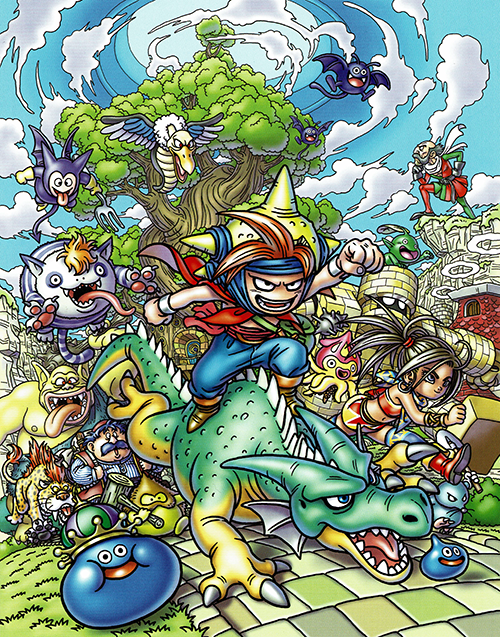 Released exclusively in Japan seventeen months after Dragon Quest VIII, the spin-off/prequel finds Yangus — one of the hero's main companions in the original Dragon Quest VIII — sucked into a "Bottle Land" with randomized dungeons. The game is another entry in the "Mysterious Dungeon" series which began in 1993 with Torneko's Great Adventure: Mysterious Dungeon, another Dragon Quest spin-off. Torneko makes an appearance here in Young Yangus, as well.
This artwork was recently included in the "Akira Toriyama Dragon Quest Illustrations" hardcover book released in 2016. Viz recently announced their forthcoming translation and release of the artbook coming December 2018, which is now available to pre-order on Amazon. Nice!