Now that the Dragon Ball Super television series has come to an end, and with enough time to reflect with a completely unbiased, scientific viewpoint… it's time to rank all of the ending theme songs! Get outta here with your top ten lists, because we are one-upping it with a Top 11™!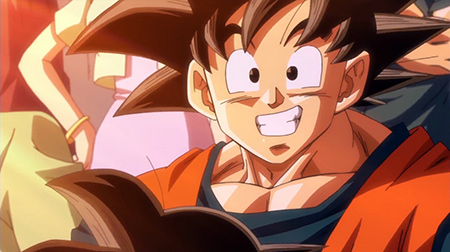 SHOW DESCRIPTION:
Episode #0446! Mike, Randy, and Stacey scientifically rank the eleven "Dragon Ball Super" ending theme songs. Which are the best sing-a-long songs, which represent Dragon Ball best, and which should have been scrapped in the studio? There's no arguing against science! Tune in for the completely unbiased ranking and stick around for a little bit of news and website content chat.
SEGMENTS:
00:13 – Introduction
01:42 – News
06:03 – Topic
44:30 – Wrap-up
REFERENCED SITES:
Our podcast is available via iTunes and/or Google Play Music, or you can pop the direct RSS feed into the program of your choice. You can also listen to this episode by directly downloading the MP3 or by streaming it on SoundCloud or YouTube. We invite you to discuss this episode on our forum.