Bandai Namco Holdings has posted a ¥14.637 billion (approximately $131.4 million) net income for the first quarter of fiscal year 2019.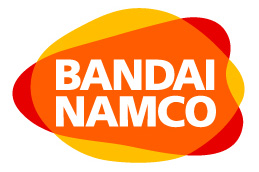 Dragon Ball came in as the top-performing overall franchise for the company with ¥25.6 billion in net sales (up from ¥19.7 billion the same quarter last year). The company is projecting ¥80 billion yen for the full fiscal year, down from the ¥97.9 billion it pulled in last fiscal year.
In terms of general toys and hobby merchandise (non-video games), the franchise jumped in net sales from ¥2.4 billion the first quarter of last year to ¥4.5 billion this quarter (eclipsed only by the Gundam franchise, which pulled in ¥7.6 billion during the same timeframe). The company is forecasting ¥14.5 billion for the year, a slight increase from the ¥14.2 billion it brought in during the entirety of fiscal 2018.
The company's overall digital card sales increased from 46 million pieces in the respective quarter last year to 55 million pieces this quarter. The company is projecting 230 million for the full fiscal year, a jump over 225 million last year.
The company recently announced it has sold over 10 million copies of games in the Dragon Ball XENOVERSE series, both in physical and download form. The series debuted in February 2015 and has since expanded to additional consoles and PCs with a sequel and continuous stream of downloadable content and updates.