In conjunction with today's "Dragon Ball FighterZ Show" live stream discussing upcoming competitions and game updates, Bandai Namco formally unveiled the Turtle Hermit as a forthcoming paid downloadable content character for Dragon Ball FighterZ this September:
Long rumored to be coming to the game, the character's forthcoming inclusion was spoiled slightly earlier during the stream during a presentation of the game's 2020 roadmap.
The 3-on-3, "2.5D" fighting game is developed by Arc System Works and is currently available on the PlayStation 4, Xbox One, Nintendo Switch, and PC (via Steam). A first "FighterZ Pass" with eight additional playable characters is available for $29.99, with a "FighterZ Pass 2" available for $24.99 adding another six. In addition to today's announcement of the Turtle Hermit, thus far Kafla and Son Goku (Ultra Instinct) comprise the known cast of the five additional characters from "FighterZ Pass 3". Said additional paid characters are also all available piecemeal at $4.99 each.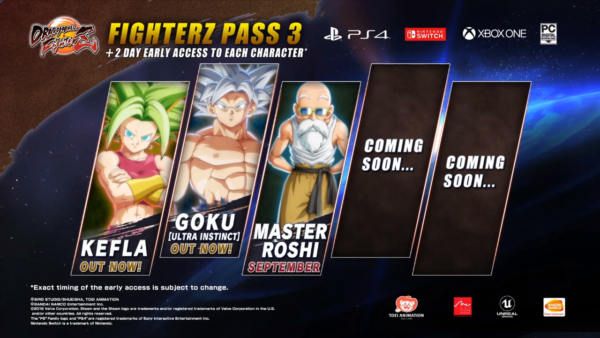 Dragon Ball FighterZ was originally released 26 January 2018 in North America and Europe, and 01 February 2018 in Japan, across the PlayStation 4, Xbox One, and PC. Alongside its Japanese release, Bandai Namco announced that they had shipped two million copies of the game, making it the fastest-shipping game in the franchise's history. The game also shipped on the Nintendo Switch back in September 2018.