Bandai Namco Holdings has posted a ¥31.715 billion (approximately $302 million) profit for the first half of fiscal year 2021, compared to a ¥34.607 billion profit at this same point last year.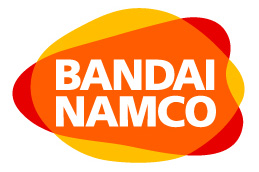 Dragon Ball remains the company's best-performing franchise, pulling in ¥63 billion (a jump over ¥61.3 billion at this point last year), though the company is projecting a full fiscal year total of ¥109 billion, down from last full fiscal year's ¥134.9 billion.
In terms of general toys and hobby merchandise (non-video games), the franchise fell from ¥11.6 billion last fiscal half-year to ¥7.4 billion this half-year, with a projected full year drop from ¥20.7 billon last year to ¥16.5 billion this year.
Regarding the continued effects of COVID-19 on financial projections compared to final figures, the company noted:
During the second quarter (six months) of the fiscal year ending March 31, 2021, every business was impacted by the spread of the novel coronavirus disease (COVID-19). Nevertheless, the actual results for the second quarter (six months) exceeded the Company's projections, and business portfolios centered around the IP axis proved effective in the following businesses: in the Toys and Hobby Business, products for the mature fan base, such as plastic models of the Mobile Suit Gundam series and collectible figures gained popularity; while in the Network Entertainment Business, there was brisk repeat sales of key titles in network content and existing home video game titles.

For consolidated projections for the full fiscal year ending March 31, 2021, as the spread of COVID-19 is expected to have an impact on society and the economy overall, and the future situation is expected to remain unclear in countries around the world, it is difficult to calculate the impacts on each business properly. In addition to the impact of the spread of COVID-19 on each business, we plan to reexamine the trend for the coming Christmas and New Year selling season, which is the largest selling season of the year for the Toys and Hobby Business, progress on the development and sales schedule of home video games, and other factors when their impact on earnings has become clear; therefore, at this stage we have not revised the previous projection.

We will promptly disclose any potential impacts on earnings due to changes in the market environment and so forth going forward.

*For your reference, we are experiencing or expect to experience the following impacts on business operations from the spread of COVID-19.
・Impact on consumption due to factors including the closure of sales outlets
・Postponement or cancellation of events and an associated impact on promotion
・Impact on the development schedule of products
・Impact on the production schedule of the Group's factories and other cooperating factories
・Impact on the development schedule of home video games and network content and on operation systems
・Impact from the closure of amusement facilities
・Impact on the schedules or releases of visual productions and package launch scheduled