Each month, Toyotarō provides a drawing of a Dragon Ball character — as well as an accompanying comment — on the official Japanese Dragon Ball website. Following up on the wealth of characters already drawn, for his December 2020 entry, Toyotarō has contributed a drawing of Shisami.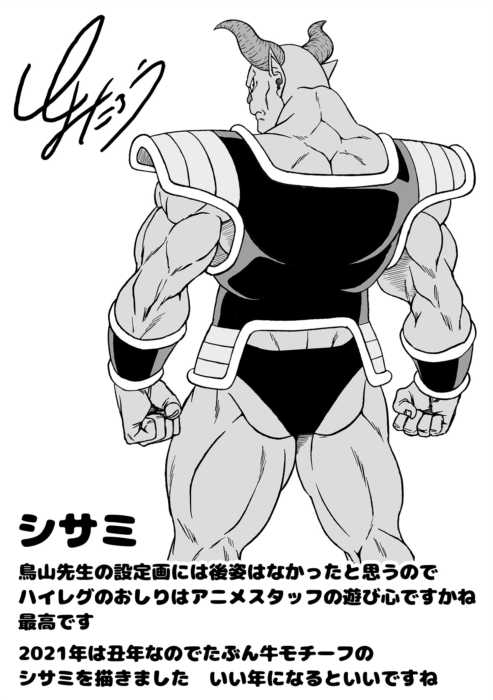 Shisami

Toriyama-sensei's design illustrations didn't include a back view of him, so I suppose the high-cut briefs were the anime staff being playful. It's fantastic.

2021 is the Year of the Ox, so I drew Shisami, since he's probably got a bovine motif going on. I hope the year will be a good one.
Shisami debuted in the 2015 theatrical film Dragon Ball Z: Resurrection 'F', as designed and written by Akira Toriyama himself.
This drawing and comment set has been added to the respective page in our "Translations" archive.