We all know that Dimps (developers of the "Dragon Ball Z / Budokai" series) have kept busy over the last several years creating some card-based fighting games in the arcade which are further based on their own "Budokai" game engine (and also games like "Shin Budokai" on the PSP). Well, it looks like a fourth entry in their card-based arcade series is coming soon, this time entitled "Dragon Ball Z W Bakuretsu Impact". They have been releasing one of these every spring since 2006, and they do not appear to be slowing down any time soon.
A full promotional trailer, narrated by Masako Nozawa (as Goku), has been released. You will see some of the new graphical upgrades, new characters (#19, DBGT Goku, Pan, San Xing Long, Arale, etc.), and a whole lot more:
[pro-player width='320′ height='240′ type='video' image='http://www.kanzenshuu.com/media/video/w_bakuretsu_impact_trailer.jpg']http://www.kanzenshuu.com/media/video/w_bakuretsu_impact_trailer.flv[/pro-player]
If you are not sure how these games work, there are not any typical joysticks or buttons like a traditional fighting game setup — everything is controlled via the Carddass materials (read: cards) that you swipe. For those who really dug the "Budokai" games, it is kinda sad to see a game that is so heavily upgraded from "Budokai 3" but you cannot actually control anything your own.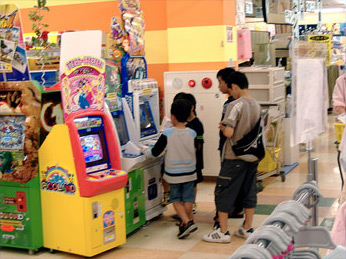 Yes, these games are primarily played by little school-children — that is an image of one of the games from a couple years ago, but it should give you a pretty good idea, none-the-less.