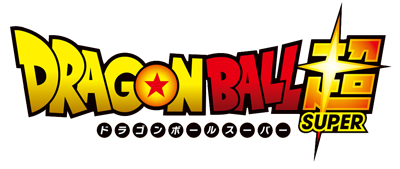 Series Information
| | |
| --- | --- |
| Original Run: | 20 June 2015 – ongoing |
| Chapters: | 80+ chapters |
| Page Count: | TBD |
| Author: | Toyotarō (Shueisha) |
| Supervision: | Akira Toriyama (Bird Studio) |
| Publication: | V-Jump (Shueisha) |
The Dragon Ball Super manga series debuted in the August 2015 issue of V-Jump on 20 June 2015, two weeks prior to the Dragon Ball Super TV series' debut. The manga series is written and illustrated by Toyotarō with supervision and guidance from original Dragon Ball author Akira Toriyama. While both the manga and TV series are based on the same general story developed by Toriyama, each is considered a separate entity not directly related to, or directly based on, the other. This is in contrast to the development of the original Dragon Ball and Dragon Ball Z TV series, which were direct adaptations of the original Dragon Ball manga series.
In his interviews included in the series' first, second, and fourth tankōbon, Toyotarō discusses the rough process of creating the manga series. To begin, Toriyama provides a written plot of the general story that Toyotarō then expands upon, adding in his own ideas and events between Toriyama's established main story elements. The story is then broken out into chapters and Toyotarō draws a rough draft of that month's chapter, and via his editor, submits it to Toriyama for review and comment. Toyotarō then draws and inks the final draft based on any of the notes or corrections provided.
Each month a new chapter of the series is published in V-Jump. The series began with chapters running anywhere from roughly 15 to 30 pages, but eventually settled into 45 pages per chapter. Thus far, these monthly manga chapters have only been compiled in tankōbon volumes.
Series Chapter Listing
The following list details the series' chapters and the various collected volumes they have been compiled in since its premiere. Use the check boxes below to alternate between each collected release. For additional information on a chapter, select the page link under a given chapter number to view its respective individual page, which include title pages, chapter summaries, notes, and page breakdowns. Documentation of additional bonus chapters is available here.