The official website for the upcoming Android & iOS mobile game Dragon Ball Tap Battle has opened at: dbtb.channel.or.jp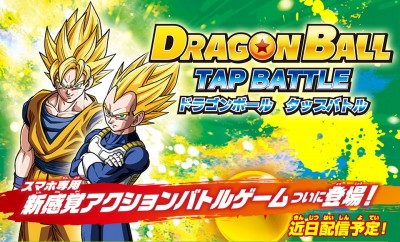 The game appeared to be set to debut in the May 2013 issue of V-Jump (due out this Thursday, 21 March 2013) were it not for those pesky leaks from enterprising individuals in Japan. As is often the case, the official website seems to have opened its doors slightly ahead of schedule.
Multiplayer battles will be available to play over a Bluetooth connection. The game will also contain "Super Break Fight" events whereby you can inflict massive damage.
Dragon Ball Tap Battle will be the first official mobile phone/tablet-based game for the franchise. It will be released in Japan for Android 2.3 (Gingerbread) devices and up 25 March 2013 for ¥350 and on iOS — specifically iPhone 4, 4S, and 5 — at an unspecified later date.
Thanks to Super Saiyan Prime for the heads-up.