An official website for the upcoming Nintendo 3DS fighting game, Dragon Ball Z: Extreme Butōden, has been opened.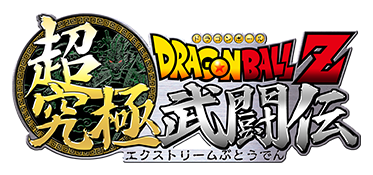 The site, while still bare-bones for the time being, has launched with "About" and "Character" pages detailing many of the same tidbits from the game's V-Jump debut. Son Goku, Vegeta, Son Gohan, and Trunks are highlighted in slightly more detail.
Additionally, this week's 2015 #15 issue of Weekly Shōnen Jump in Japan provides a few more details about the game. Gameplay will have both ground- and airborne battle elements, and both the Sea Turtle and Videl will also appear as Z-Assist characters.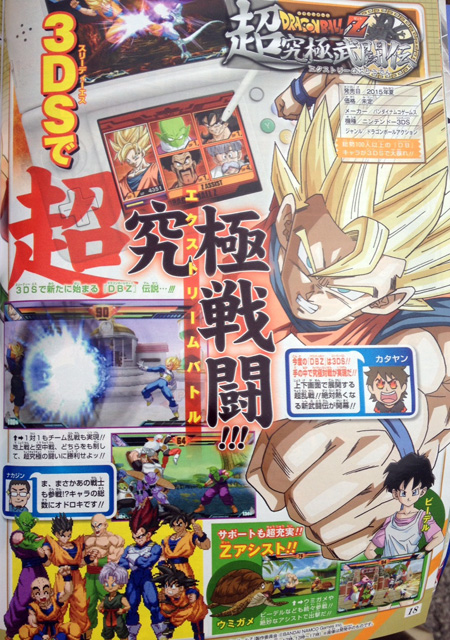 Arc System Works will develop the game for Bandai Namco. The developer previously worked on the Bukū… / Supersonic Warriors games on the Nintendo GameBoy Advance and DS.
Dragon Ball Kai: Ultimate Butoden, the most recent game to receive the "Butōden" branding (and first since the 32-bit generation), was released in February 2011. The game was never localized outside of Japan.