In addition to a wealth of other news and information, today's August 2015 issue of V-Jump in Japan marks the beginning of the Dragon Ball Super manga adaptation by Toyotarō.
We have expanded the "Official Manga Spin-Offs" section of our "Manga Guide" to include this new adaptation. Look forward each month to chapter summmaries, notes, and more.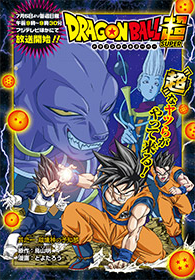 A page for the first chapter — "The God of Destruction's Prophetic Dream" — is now available. Enjoy!