The official Dragon Ball website's eighty-fourth entry in "The Nearly Complete Works of Akira Toriyama" — an on-going series highlighting rare and important pieces of the author's work over the years — is the design for "Junk Geezer" (ガラクタじじい Garakuta Jijī), a character used in a July 1991 commercial: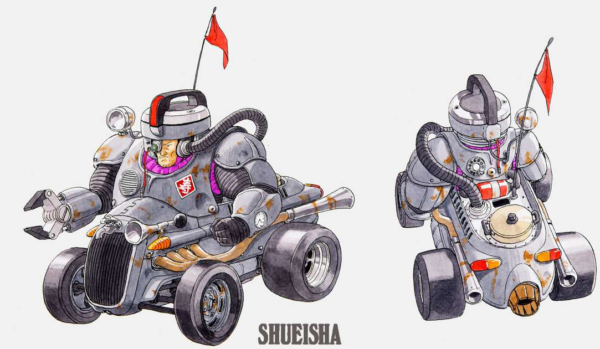 The design was shared in a fold-out poster within the 1991 No. 31 issue of Weekly Shōnen Jump (which also contained chapter 332 of the Dragon Ball manga):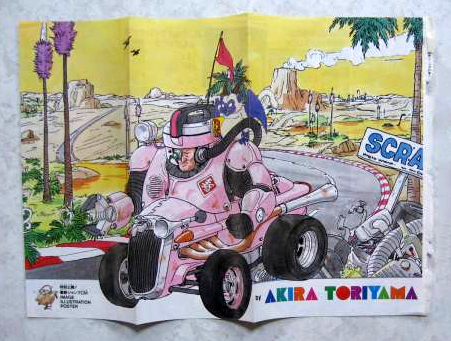 The commercial sees a little demon pushing a switch on an electric kettle that it found in a pile of junk, and transforming into the Junk Geezer (which is pink in the Jump splash and final commercial, as opposed to metallic in the original design). The role was played in the commercial by actor Shigeru Izumiya.