Earlier this week, Viz revealed the cover artwork for their forthcoming Akira Toriyama's Manga Theater compilation: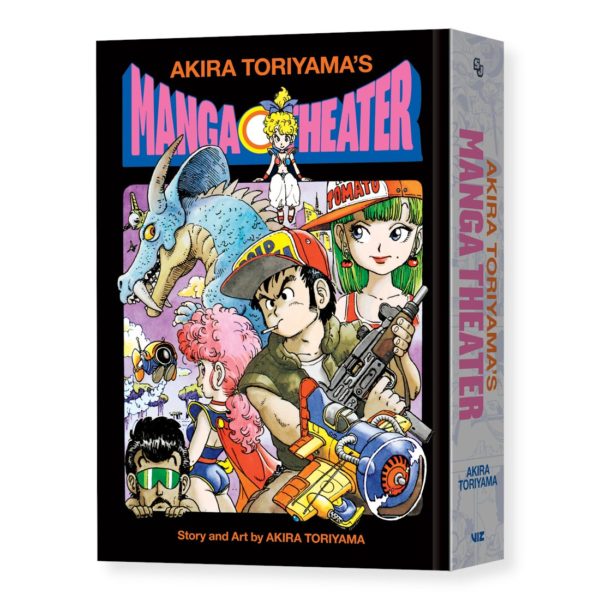 The cover artwork is sourced from the first volume in the Akira Toriyama's _____piece Theater (鳥山明○作劇場; Toriyama Akira Marusaku Gekijō) series, which this compilation was announced to bring together in one package:
Originally released in three volumes over the course of 1983, 1988, and 1997, respectively, Akira Toriyama's _____piece Theater (typically adapted as "Akira Toriyama's Blank-piece Theater" in English) compiled a significant portion of the author's short works and one-shots, many of which were contemporary with the original serializations of Dr. Slump and Dragon Ball. Perhaps most notable to Dragon Ball fans are the inclusion of Dragon Boy and The Adventure of Tongpoo, two works from 1983 that served as direct prototypes on the road to Dragon Ball itself the following year.
Originally announced back in February, Viz's Akira Toriyama's Manga Theater, translated by Greg Werner, is set for release 07 December 2021 for $34.99 MSRP and spanning 626 pages.
The volume is currently available for pre-order on Amazon.