Jōji Yanami, best known as both the voice of the Narrator and Kaiō (the northern "Lord of Worlds") in the Dragon Ball franchise, has passed away at age 90 as reported by his agency, Aoni Production:
Jōji Yanami, who was affiliated with our company, passed away at 10:59 p.m., Dec. 3, 2021, aged 90 years.
A funeral and memorial service, for close family members only, were held soon after.
While we regret to relay this news, we would also like to express our heartfelt appreciation for the kindness he gave us during his life.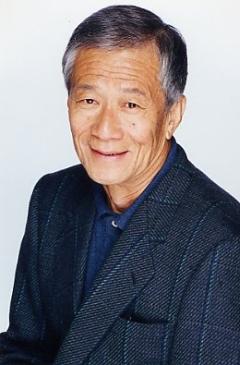 Following two decades of already-legendary work in the industry, Yanami's performance in the Dragon Ball series began with the narrator in the very first episode in 1986, and continued onward into the modern era through 2009's "refreshed" television series Dragon Ball Kai (though the role of Bobbidi would shift to Bin Shimada in 2014's eventual airing of the Boo arc), 2013's theatrical film Dragon Ball Z: Battle of Gods, and then beginning into the Dragon Ball Super television series in 2015. After only a dozen episodes, it was announced that Naoki Tatsuta (Oolong's voice actor) would take over the role of Northern Kaiō and the narrator due to Yanami's ongoing health issues, marking the end of his work on the series.
Yanami played other roles — some credited, others uncredited — throughout the Dragon Ball franchise, including Doctor Frappe, Doctor Brief, and Bobbidi.
In an interview printed within the 2004 anime guidebook Dragon Ball: Tenka'ichi Densetsu, Yanami noted that he had been specifically chosen for the role of the narrator, and then once again for the role of Kaiō, and that he was, "…truly thankful for everyone's many years of support!!"
Many of Dragon Ball's voice actors have told stories of Yanami's warm and welcoming demeanor, as well as his penchant for ad-libbing and joking around during recording sessions. In a separate interview between Akira Toriyama, Takao Koyama, and Masako Nozawa printed in Tenka'ichi Densetsu, Nozawa relayed her own story of Yanami:
Now that you mention it, during young Gohan's training, it seemed like Piccolo was picking on Gohan, didn't it? At that time, all the performers were really into their roles, so Jōji Yanami-san got angry at Piccolo's voice actor, Toshio Furukawa-san, and shouted, "Hey, knock it off. He's just a child!" (laughs) Furukawa-san was perplexed, and said, "I'm just voicing the character…" (laughs)
Toshio Furukawa shared his condolences and memories this evening on Twitter:
Learning of the sad news about Jōji Yanami, who was my great senior both at Aoni Production and in the industry, has struck me with emotions that are hard to describe. I had the honor of working together with him on a great many titles over a long span of time. I cannot adequately express the joy I felt to have had the privilege of sharing the same time and space with him. I am truly thankful.
Tōru Furuya (Yamcha's voice actor) likewise shared his condolences on Twitter this evening:
Jōji Yanami-san has passed away at the age of 90. Starting with Star of the Giants, he helped me greatly on a number of productions. In his later years, he was extremely happy that I took up golfing and even joined me on many occasions. He was always very gentle and friendly, and admired by everyone. Goodbye, Yanami-san, and thank you for everything. I pray with all my heart that you may rest in peace.
Scriptwriter Takao Koyama also shared a post on Twitter (responding to writer Getsuto Yūki, the alter ego of voice actor Yutaka Aomori):
Thank you, Yūki-san. Just the other day, I lost a senior colleague who had looked after me, and now Yanami-san… He was truly good to me. He was of course in the "Bokan" series, but he was also Inchiki the Great (Shigeru Suzuki) in "Doteraman", and both Kaiō and the Narrator in "Dragon Ball". He saved my butt time and time again with his brilliant ad-libs. Rest In Peace.