ABOUT OUR RUMOR GUIDE
Our
Rumor Guide
here at
Kanzenshuu
is an extensive collection of articles with comprehensive, well-researched, well-documented deep-dives into some of the most prevalent rumors in
Dragon Ball
fandom. There is always more to every story, so be sure to follow along with any additional links provided throughout the articles!
Theatrical Screenings in America
Rumor Status
Seemed extremely unlikely… until it became true!
Rumors in the mid-aughts cited Dragon Ball Z movies 5 and 6 as candidates for being screened as a double-feature in North American theaters. However, in February 2006, FUNimation announced that Dragon Ball Z Movie 12 (entitled "Fusion Reborn") would see a limited theatrical release in March alongside Dragon Ball Z Movie 6 (entitled "The Return of Cooler"). The screening acted as a bit of promotional hype for the Movie 12 home video release, coming soon after that on 28 March 2006.
FUNimation Films is here and fans will find a great new way to enjoy their anime. Starting March 2006, you'll be able to catch FUNimation's biggest hits on the screen in feature length movies as well as special previews of the hottest series to come out of Japan before their DVD release. Each month will bring you a new movie or series premiere at your local theater. You'll get the chance to get all your friends together to enjoy anime on the big screen!

FUNimation Films will be going nationwide in March at select theaters starting with a double feature of Dragon Ball Z Fusion Reborn and Dragon Ball Z The Return of Cooler. Following that, fans will get the opportunity to catch a sneak peek of the upcoming series Basilisk in April. Our first three months on the big screen will also feature Trinity Blood in May.


SUGGESTED LISTENING
In one of our earliest podcast episodes —
#0019 to be exact!
— we reviewed our experience of checking out
Dragon Ball Z
Movie 12 in theaters. In this case, "suggested" listening is a bit of a misnomer; this was an extremely early podcast episode, so the sound quality is almost assuredly terrible, and who knows what we actually said all the way back then in 2006?!
An American-produced live action movie was announced in 2007 by 20th Century Fox, with an initial release date set for August 2008. Dragon Ball Evolution eventually hit American theaters 10 April 2009.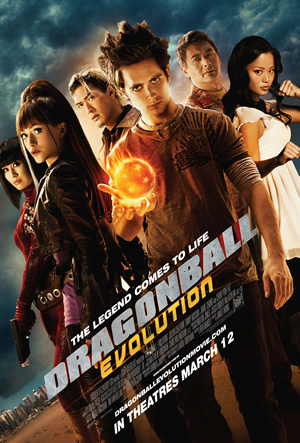 In May 2014, a little over a year after the film's original Japanese theatrical debut, FUNimation announced their own limited theatrical run for the feature film Dragon Ball Z: Battle of Gods. The company followed suit in 2015 with another limited theatrical run for the feature film Dragon Ball Z: Resurrection 'F'.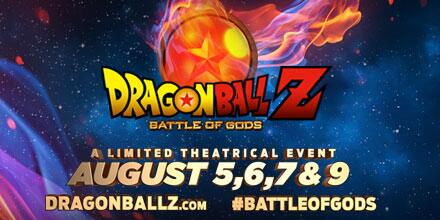 With Toei's emphasis on the global market for their major theatrical features, it seemed likely that any future releases would continue to receive these types of screenings.
The trend continued in 2018, with Toei announcing a limited run of Dragon Ball Z Movie 8 in September, followed by a double-feature screening of Dragon Ball Z Movie 12 (again!), this time paired up with the Bardock television special, for that November.
As 2018 continued, it became apparent that these three features were specifically selected due to their content being mined for that year's upcoming all-new theatrical film, Dragon Ball Super: Broly, which debuted in December 2018 in Japan, and saw American theatrical screenings the following month.