We said a month ago that we had even more interviews coming your way, and we meant it! The final twelve voice actor interviews from the 2004 TV anime guide, Dragon Ball Tenka'ichi Densetsu, have been translated for your reading pleasure. These interviews include: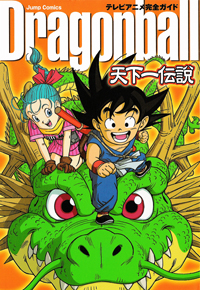 Tōru Furuya (Yamcha)
Hirotaka Suzuoki (Tenshinhan)
Takeshi Kusao (Trunks)
Hiromi Tsuru (Bulma)
Takeshi Aono (Piccolo Daimaō / God)
Yūko Minaguchi (Videl)
Mayumi Shō (Chi-Chi)
Hiroshi Masuoka (Kame-Sen'nin)
Ryūsei Nakao (Freeza)
Norio Wakamoto (Cell)
Kōzō Shioya (Majin Boo)
Jōji Yanami (Narration / Kaiō)
You can check them all out over on the "Translations" page, and fret not, because we are working on even more translations! You may come here for the most-comprehensive news coverage around, but you might as well stay for the best Dragon Ball content, too.