It was originally announced as a generic "Best Song Collection", but Dragon Ball Z 20th Century-SONGS BEST finally came out last month. It is actually the first "new" CD since the Dragon Ball Kai music debacle went down — leaving us with a promised-but-unreleased fourth soundtrack/compilation from the "refreshed" series — so it was no surprise to see them fall back on the old material.
With the new film Dragon Ball Z: Battle of Gods upon us, it perhaps made sense to rekindle some of that nostalgia with us older fans. Does this "remastered" compilation do the nostalgia justice? Read on…!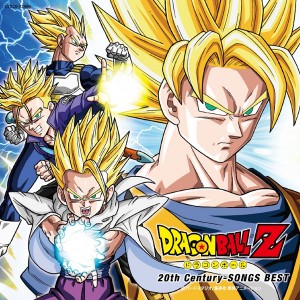 There are plenty more reviews on the way, including those for the FLOW "Hero ~Song of Hope~ / CHA-LA HEAD-CHA-LA" CD single and the Battle of Gods Original Soundtrack itself. Stay tuned during March and April!