A recent interview with Yūsuke Watanabe, the scriptwriter for the upcoming Dragon Ball Z: Battle of Gods film, was published in the May 2013 issue of GetNavi magazine released on 23 March 2013. The magazine features a 12-page insert booklet highlighting the upcoming film, which includes interviews with Masako Nozawa, Yūsuke Watanabe, and the band FLOW.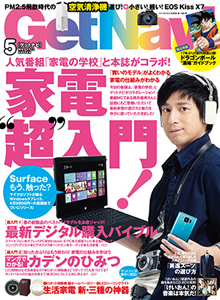 In particular, Watanabe confirms in his interview the name puns behind the franchise's two new characters, "Birusu" and "Uisu", and discusses both his and Akira Toriyama's involvement in their creation:
In this movie, there are new concepts such as Super Saiyan God.
When I participated in the meetings, there was already talk of, "we'd like to come out with a being surpassing Super Saiyan 3. It would be a Super Saiyan God". Also, the name of the enemy 'Birus, God of Destruction' is something I came up with. I tweaked the word "virus" to give him the name "Birus", and then it was officially set. That's probably the thing that moved me most this time. (laughs) Incidentally, Toriyama-sensei is the one who named Uis.
As Watanabe explains, "Birusu" (ビルス) is based on the German pronunciation of the word "virus" (ビールス; bīrusu). The name was created by simply removing the elongated vowel sound at the beginning of the katakana approximation of the word. Conversely, an alternative approximation for the word "virus" in Japanese is ウイルス (uirusu), which is based on the original Latin pronunciation; in Latin there is no distinction in pronunciation between the letters "u" and "v". This is the basis for Toriyama's naming of "Uisu" (ウイス), where a single katakana character has been removed. Therefore, we at Kanzenshuu have decided to go with Birus and Uis for these character's names from here on out. This decision is based on maintaining the appropriate pronunciations of the pun's respective language of origin. We also feel it would be somewhat artless to simply write "Virus" instead of "Birus", as the name is written differently than its name pun origin, or "Vis" instead of "Uis" due to the drastic difference in pronunciation in English. All-in-all, it is nice to finally have solid confirmation, although we are sad to retire the possibility of using "Beers" and "Whis".
Nevertheless, be sure to check back soon for more translations from this and other recent Battle of Gods interviews!