Despite us still getting around to digging into this month's issue of V-Jump, we find ourselves still catching up with the wealth of information from last month's issue! The December 2013 issue (which was officially released back on 21 October 2013) had a series of interviews with various authors and artists promoting all sorts of Dragon Ball material, including the latest updates coming to Dragon Ball Heroes… and we have English translations ready for your consumption!
Up first is a special interview with none other than Akira Toriyama himself! The lengthy Q&A session touches on Jaco the Galactic Patrolman now that its serialization has come to an end, along with a few one-off, random, fun questions. The interview also has three bonus illustrations courtesy of Naho Ooishi (Dragon Ball SD), Toyotarō (Dragon Ball Heroes: Victory Mission), and Yoshito-kun (Dragon Ball Heroes).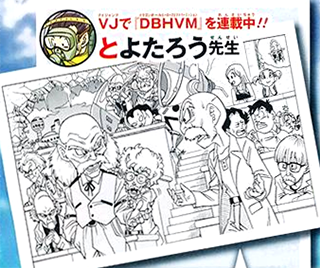 Also included was a lengthy Q&A with Toyotarō directly from V-Jump (and Saikyō Jump) Editor-in-Chief Akio Iyoku. They discuss how "Toyotarō" got involved with drawing, his Dragon Ball Heroes deck, and more!
A very short Q&A with Naho Ooishi was also included, which touches on her multiplayer gaming and includes a message for her readers.
Believe it or not, we are also still catching up on Battle of Gods-related interviews! Though the movie hit theaters last March and saw its Japanese home release in September, there is still so much to dig into and cover. The "Official Movie Guide" saw its release just before the theatrical debut and contains a wealth of new interviews and comments. We are kicking things off with the big one: "Akira Toriyama Special Interview".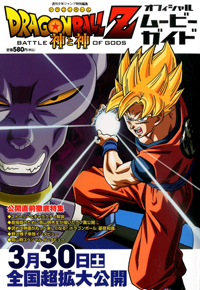 While there are not any significant new revelations in the interview, Toriyama does speak to how he first became involved with the movie with its original draft and seeing the final product come to fruition.
We will have more translations from the "Official Movie Guide" in the future, so stay tuned! If you are still aching for more Battle of Gods content, however, we did unceremoniously translate and post two other tidbits: Toriyama's message from the "Limited Edition" version of the home video release, as well as the "Godly Interview" from the animanga version of the film.
Goku 6, Beerus 10, Whis 15. Knock yourselves out with that one.